EAST VALLEY AUTO REPAIR
Nationwide Warranty 3 Years/36,000 Miles – No Worry Car Repair!
Local Warranty 5 Years/60,000 Miles
ASE Certified Technicians – Foreign and Domestic
Master Technicians
Welcome to H&I Automotive,
your car service in Mesa and Gilbert, AZ!
H&I; Automotive recently opened its doors to its Gilbert, AZ location to better deliver the same great auto repair and detailing services as our Mesa location. We genuinely care about our customers and believe in taking care of them from the beginning of the process to the end. Our ASE Certified Technicians will always keep you informed of any repairs before we make them. We also perform preventative maintenance, tire rotations, and oil changes as well as major repairs like brakes, check engine lights, and engine repairs.
SERVING
MESA · TEMPE · GILBERT · QUEEN CREEK · SCOTTSDALE · APACHE JUNCTION · SAN TAN VALLEY · CHANDLER · AHWATUKEE · PHOENIX ·GOLD CANYON
GILBERT, AZ
HOURS
Mon-Fri: 7am-5pm
Sat-Sun: Closed
MESA, AZ
HOURS
Mon-Fri: 7am-5pm
Sat-Sun: Closed
ABOUT H&I AUTOMOTIVE MESA & GILBERT, AZ
H & I Automotive was established in 2009 by Spencer Doucet. He started the company with the ultimate goal of giving his customers quality automotive services at great value. Spencer has been a technician for nearly 20 years and is factory trained for Nissan, Infiniti, Toyota, Lexus, and Mazda, and is one of only a handful of General Motors World Class Technicians in Mesa, AZ. The name H & I stand for Honesty and Integrity, which not only describes how he conducts his business but his lifestyle too. We use the latest in computer diagnostic technology to ensure your vehicle's issue is correctly identified. Knowing what to fix is just as important as performing a proper repair, and we thoroughly inspect your car, truck, or SUV to make sure you get back on the road as soon as possible.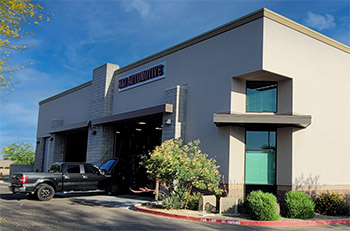 H&I; Automotive has provided top-quality auto repair services since 2009. From the beginning, we have been committed to honesty and integrity while providing superior customer service. We want to be your one-stop shop car repair source regardless of the make and model of your vehicle. Our repair shop employs a team of highly qualified, ASE-certified technicians. They have the skills and expertise to restore your vehicle to working condition. A complete estimate will be offered before we begin any work and because we believe in transparency, we will keep you informed every step of the way throughout the repair process. We include a nationwide 36-month/36,000-mile and an in-house 60-month/60,000-mile parts and labor warranty on all work completed.
Are you ready to experience the best car service available in Mesa or Gilbert? Please give us a call to make an appointment.
WHAT MAKES US DIFFERENT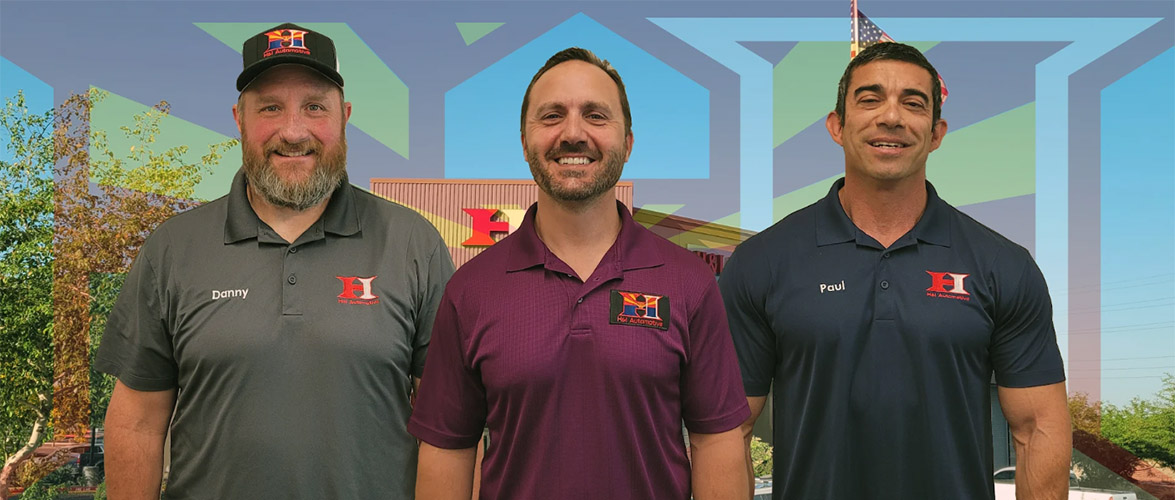 THE ABSOLUTE BEST CAR SERVICE IN MESA AND GILBERT, AZ
What sets H&I; Automotive apart from all of the others in Mesa or Gilbert, AZ?
Trust: When it comes to auto repair in Mesa or Gilbert, AZ, it's all about earning loyalty and trust by doing our very best every day. We are determined to earn and keep your trust.
Talent: At H&I; Automotive, you can rest easy knowing that our highly skilled, experienced auto service professionals are handling your car. Our technicians bring years of experience, skill, and education to the Mesa or Gilbert auto repair table.
Time: We take the time we need to provide you with top-quality car service in Mesa or Gilbert, AZ, and we take the time to talk to you about what that means. We listen to you so we understand your needs and goals for your auto repair.
Jerry Shriner
15 November 2023
I always feel confident in their recommendations and will continue servicing our vehicles there.
Hardy Wood
2 November 2023
Very disappointed, I was charged $303 for a part that should have been $28 plus mark up. I asked for the removed part to which I googled the exact part #. It's a small plastic windshield washer pump.
Mason Millsap
19 October 2023
Had to tow my wife's car here on Tuesday morning and they were able to get right on diagnosing and repairing it. Super honest and great people to work with. I will definitely recommend and return if needed.
Michael Tardio
27 September 2023
Very happy with all the work done. They do a great job and get it done right the first time.
not impressed $200 for a diagnostic scan, they weren't happy when i came to pick up my vehicle. oh well
Denise Long
19 August 2023
Fantastic work done on my car!! They took very good care of my car in a very timely manner!! Really friendly!!
John Zimmerman
16 August 2023
Over-charge and under-perform. They 'use' the charm, but are not sincere...probably because they are insecure. There is NO 'H' or 'I' here...steer clear. *they also judge by the type of car you drive...if you get better 'service'...or not.
Great people! Honest, friendly, and reasonable. We have 3 vehicles we take there